Let It Bee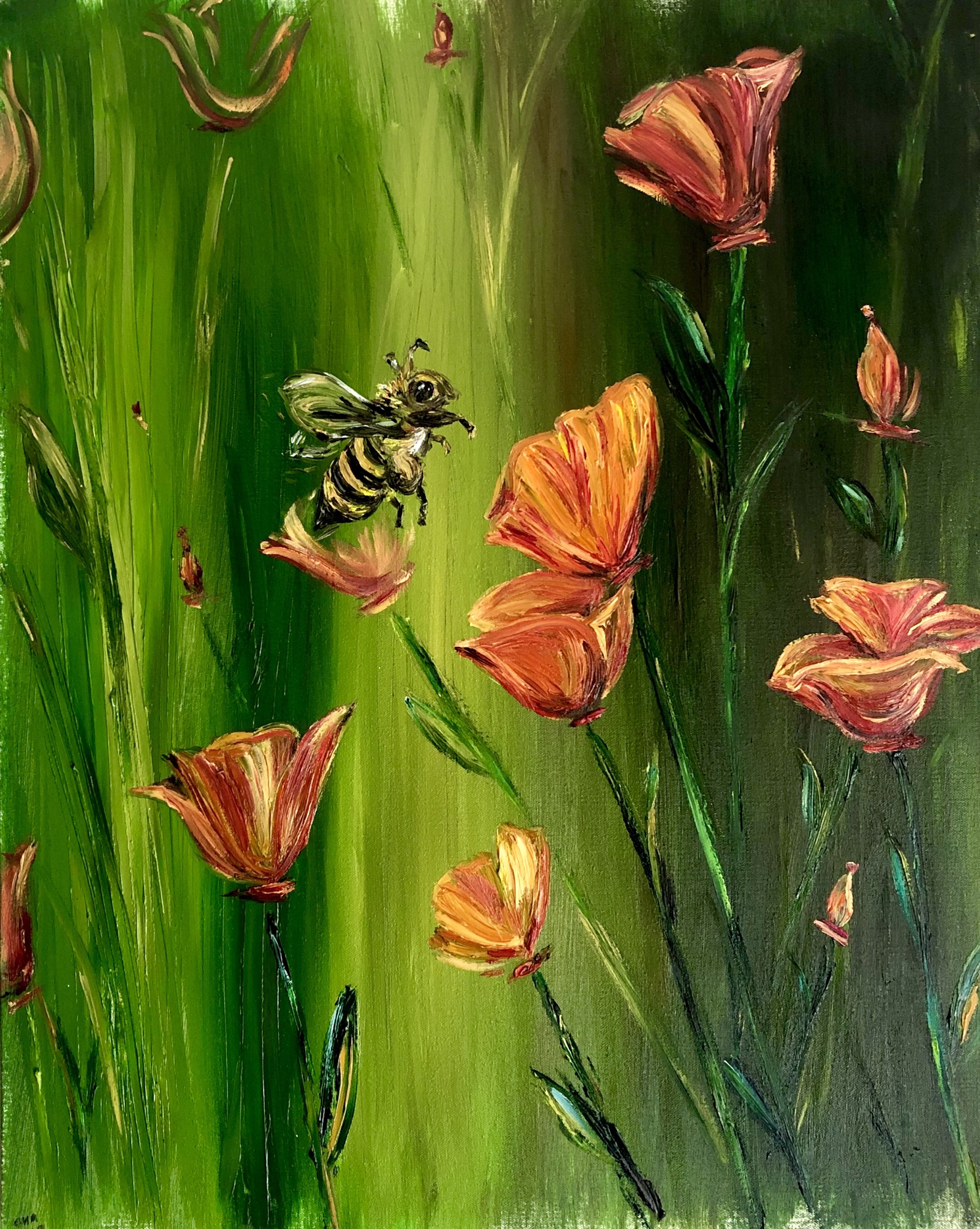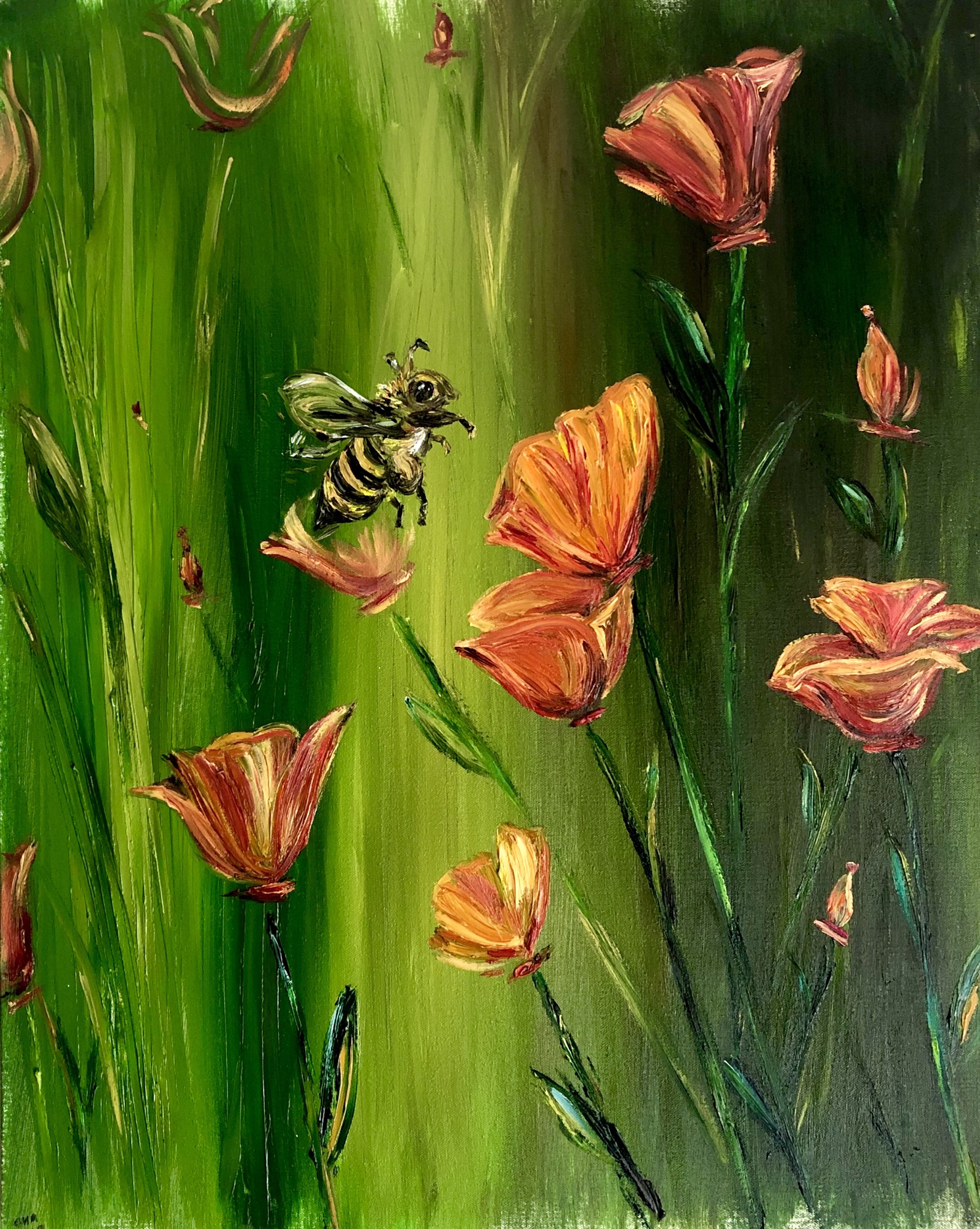 Artwork Name: Let It Bee
Artist: Catrina Hicks Acker
Artwork Description : Photography on Metal 16 x 20
Artist Statement : I chose "Let It Bee" for the Magnus Opus Exhibit because it represents how much I have grown as an artist over the last few months. I had my first solo exhibition in February called, "Elements of Nature," which pushed me to paint almost every day no matter what was going on in our crazy lives. Since then, I have already grown more confident in using oil paints, I have developed my own style, and I push myself with each painting more than ever before-and that is why "Let It Bee" represents my best work.